TOURNAMENTS INFORMATION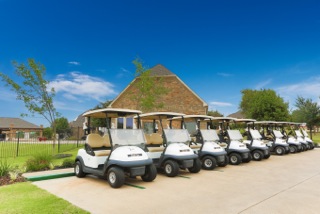 Dear Event Planner:
Let's face it… there is no shortage of places to hold your golf event in the Metroplex…
BUT, we assure you, there are none that will do a better job of providing your group with a world class golf experience and a can-do attitude of service to back it up.
That's why The Resort Golf Club's goal is to become the most popular choice in Metroplex area for tournaments and outings. Whether it's a 150 player charity event, or just 16 guys from the office, The Resort Golf Club is the ideal choice. Many corporations, associations and private groups have chosen The Resort Golf Club to host their events and return to us again and again! Like all groups, they base their decision on many factors that make sense to them, but allow us to sum up the most popular, so you can see some of the compelling reasons to hold your next event at The Resort Golf Club:
1.     Excellent Layout for Golfers of All Abilities to Enjoy
Originally established in 2002, The Resort Golf Club's beautiful terrain of rolling green fairways, oak studied woods and lake view vistas is a peaceful sight to the eye. We made a great thing even better completing a major re-design in 2006 adding new bunkers, greens and irrigation under the watchful eye of the General Manager. The Resort Golf Club was created with players of all levels in mind: our course consists of 4 sets of tees so everyone can have fun!
2.   Excellent Playing Conditions Year-Round
Perhaps the most common compliment we hear again and again at The Resort Golf Club is the excellent condition in which we maintain our course. We strive to maintain tournament level conditioning everyday, all year long!
3.   The perfect location
Conveniently situated for easy access from all over DFW.
4.   Clubhouse, Dining room and poolside terrace
Our clubhouse Dining room and pool side terrace accommodates groups of many sizes. These facilities seat from 80 to 150 and are available before or after your event.
5.   Clubhouse facilities that more than satisfy all your needs
Locker and shower facilities for both men and women are available. We are proud of our clubhouse facilities and feel certain that you will find that they will exceed your expectations.
"I was very nervous when I ran our fund raiser tournament because I had never done it here before. The pros at The Resort Golf Club made it a breeze and the event was a huge success. They took care of all the details and I took the credit! Thanks."
Nicole Polston, Office Administrator – Tarrant County Precinct 4
6.   Fully-stocked Golf Shop
Our shop has a great selection of men's and women's apparel, equipment, accessories and of course, tournament gifts. Special pricing is available for group volume purchasing.
7.   Affordable event packages
We offer complete event packages that leave nothing to chance; or you can create your own personalized custom package to meet your group's exact needs. We have plans and packages to fit most budgets. We
8.   Our Professional Event Management Staff Takes Care of all the Details
Our staff members are experienced in the art of hospitality and are here to help you with every aspect of your event. We are committed to providing you with friendly assistance from the planning to the production of your event and will be glad to customize a tournament or outing to your exact needs. That said, we think you'll find our tournament package included with all events is a pretty good start!
The tournament management packages include:
Shot-gun start for groups of 40-144 players
Hole in One/Par 3 Contest
Format selection
Entry form development
Player pairings and hole assignments
Customized cart signs and scorecards
Easy registration
Cart Staging
Placement of sponsor signs and banners
On course contests
Use of PA system
Customized rules sheets
Pre-tournament announcements, event scoring and awards presentation.
Use of pavillion for scoring and awards.
Assistance available to organize putting contests, door prizes, hole-in-one events, gift certificates, hole sponsor signs and prizes.
A free round of golf for four players, as our thank you to you for having your tournament with us!
Call or e-mail us today and let us custom design a memorable experience for you and your guests.
Riley Hill
PS: To book your event or for more information, Please call or email me @
Phone: (817) 750-2178 Ext. 3
Email: riley@resortgolfclub.com